As you shop around for car shipping quotes, you may come across two types of shipping again and again: enclosed shipping and open shipping. What are these two types of vehicle shipment and how do they differ? More importantly, which is best for you and your vehicle? Let's walk through the distinctions and then deep dive into why or why not enclosed car shipping just might be the answer for you.
Open vs. Enclosed Car Shipping: The Differences
Open shipping involves shipping a car on an open car transport trailer. You've seen these large trailers on the road a million times. They are the two-tier, racks towed by tractor trucks you often see filled with cars. There are no walls, roofs, or screens on these trailers to protect a car from the elements. In some scenarios, open shipping of a car can also involve a flat-bed trailer, such as one you might see on the back of some tow trucks.
Enclosed car shipping, on the other hand, places the car inside a trailer with sides and a roof. Cars transported in this way are protected from the elements and from any errant object that might fly its way and give it a good dent. Enclosed car shipping also means that your car is either travelling by itself or with just a few other cars. On an open car carrier, your driver will be handling as many as 10 cars or more at a time.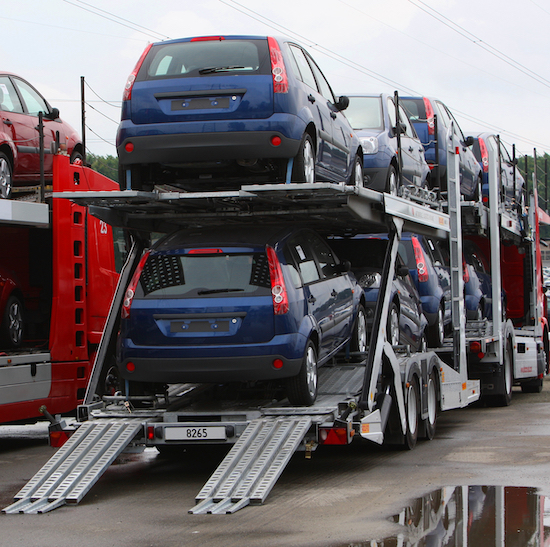 Open vs. Enclosed Shipping: A Side-by-Side Comparison
The following chart outlines the key differences between open and enclosed shipping:
| | Enclosed Shipping | Open Shipping |
| --- | --- | --- |
| Best for | Custom / Rare cars | Day-to-Day Vehicles |
| Price | More Expensive | Less Expensive |
| Delivery time | Faster | Slower |
| # of cars on truck | 6 or less | 8+ |
| Walls | Yes | No |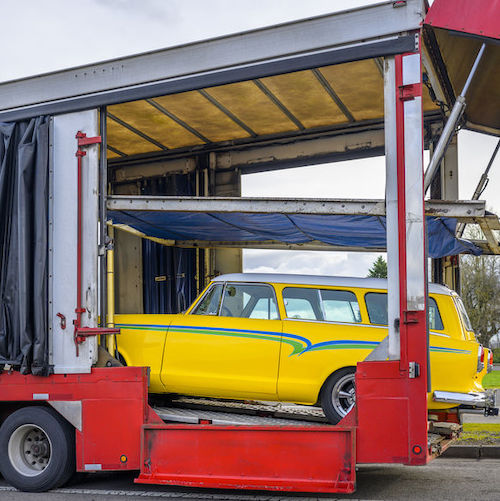 Should I Ship My Car Open or Enclosed?
Now that you know the difference between open and enclosed shipping, which is right for you? Deciding between open and enclosed comes down to one issue: How much do you want to protect your car? If you have the extra money, shipping via an enclosed trailer is the way to go as it provides added protection and security for your vehicle. Generally speaking, however, enclosed shipping is usually best for cars that will lose a good deal of value if they are dinged, dented, or damaged in any way, including:
Antique vehicles
Classic vehicles
Custom vehicles
Exotic vehicles
Luxury vehicles
If your car is an investment piece, one of a kind, or a classic, the extra cost of enclosed shipping may be just the answer for you.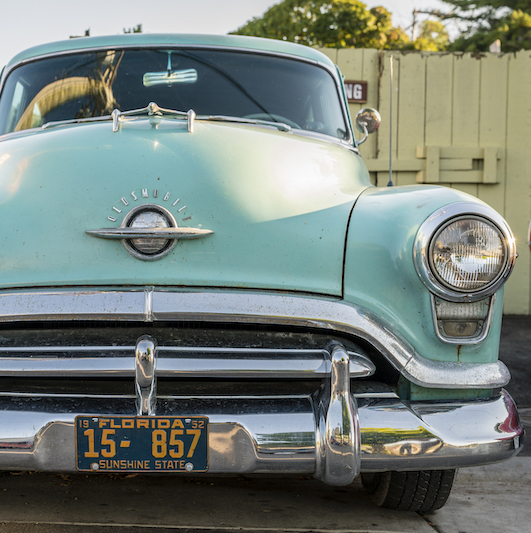 Enclosed Car Shipping Cost
On that note, how much does it actually cost to ship a car enclosed? For a standard body sedan, you can expect an enclosed car shipping cost that is at least 400 to 500 dollars higher than open shipping. Of course, a number of additional factors go into calculating the cost of car shipment, including:
Distance- How far you need to ship your car is the single most important factor in calculating costs. For obvious reasons, shipping a car from NY to San Francisco is going to cost more than shipping it from NY to New Jersey.
The quality or type of road- Rough or mountainous roads are more difficult terrain than a nice, flat open highway. If your car needs to be shipped to a house high in the Rockies, you may be looking at a higher price.
The season- Shipping in the winter can come at a premium, as roads can be more dangerous to drive on and require more skill to navigate.
Choosing between open and enclosed car shipping really comes down to how much you want to put into your car. While it can take longer, enclosed car shipping does offer you much more security and protection for a high-value vehicle. If you want to save a bit of money and time, however and are just shipping your commuter vehicle, open shipping may suffice. To learn more about quality vehicle shipping and to get a quote for open or enclosed shipping, contact a car shipping consultant today.