Get an Instant Quote and Book Online
Call now (800) 247 0250
Focus Auto Transport provides easy, safe and reliable auto transport at a reasonable cost.
Reviews
Read what other customers say
How it works
Our fully automated process
Get Quote and Book
Get an instant car shipping price and book online. Pay after booking or at delivery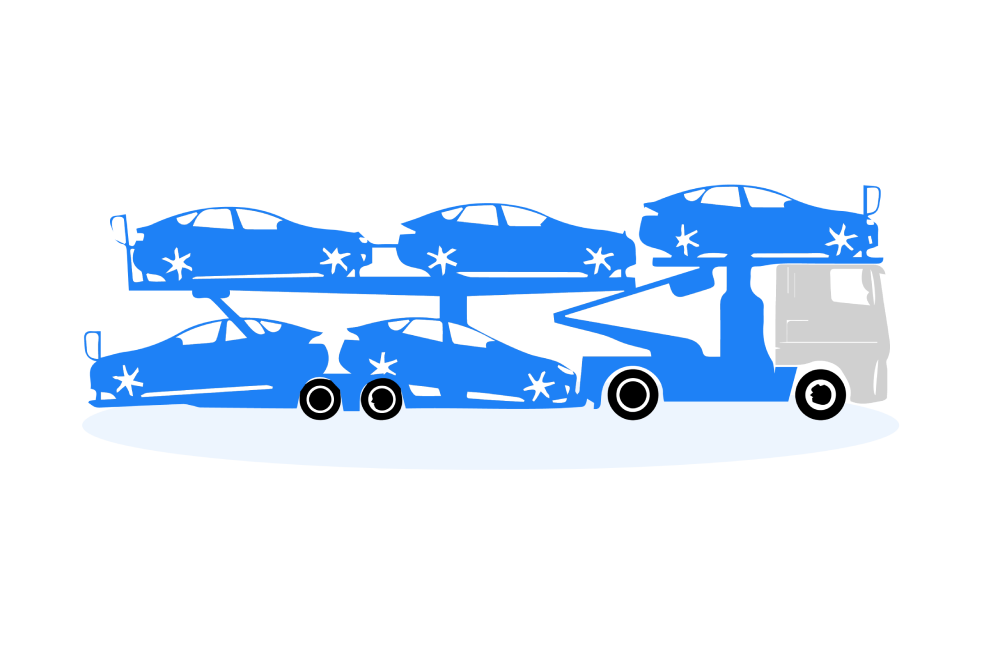 We pick up your vehicle
Your car is picked up at your location on a day and time of your convenience. Now you have one less thing to worry about 🙂

Receive your vehicle
Your car is delivered to you on a day and time you scheduled.
Help
Frequently asked questions
Yes, car tracking is something that can be easily done, as a matter of fact, you can also have direct contact with the driver if you want.
When transporting a car, most customers tend to ask can cars be tracked? In short, the answer is yes, you can easily follow your vehicle during auto transport. However, you probably won't be able to track a car in the way you think you'll be. Unlike package shipments, GPS tracking isn't an option.
Practically no truck driver will allow GPS car tracking for their vehicle. Why is that, you may ask? Mostly because of the safety of the driver and the shipment they're transporting. The easiest way of tracking your vehicle is checking with the shipping agent and asking them about the shipment status.
During auto transport, car tracking can be made simple by direct communication with the driver. All drivers take their calls. If you want, the company can give you the driver's phone number as soon as they're assigned to your transport order.
While you can put your items inside while moving your car, they won't be insured.
Even though your vehicle is fully insured during car shipping, any personal items that can be found inside are not. If you forget any items inside the car, the shipping company won't be responsible for them. Furthermore, vehicle insurance doesn't cover any damage caused by your items.
If you're wondering whether it's legal to ship things inside while you're moving your car, the answer is a bit complicated. At the moment, the United States Department of Transportation doesn't have a clear stance on the matter. Although it doesn't say you can it also doesn't say you can't do it.
During car shipping, trucks have certain weight limits they need to abide to. And if your car packed with a few hundred pounds of personal items, chances are, the truck will surpass the weight limit. This will result in a fine for the driver. That's why it's best to check everything before moving your car.
Despite the destination, distance, or any other factor, your vehicle has car insurance during transport.
If you're wondering whether your vehicle will have car insurance during transport, you can rest assured knowing that the answer is yes. Every shipment we send out is covered by a Cargo Insurance policy. This policy is not deductible to the customer.
Will you have to pay an additional fee for car insurance during transport? No, you'll get free insurance with your shipment. The price of the insurance policy is included in the quoted vehicle shipping price, so you won't have to spend a dime more than you already did.
What happens if you discover any damage to your car once it's shipped? You need to take pictures of the damage for proof and contact the shipping company to claim the amount of money needed to fix the vehicle. Thanks to car insurance during transport, once you provide proof, you'll be compensated.
This depends on the distance. As soon as you place an order, you'll receive an estimated shipping time for your military vehicle. This will give you a good idea for when your vehicle will be delivered.
Whether you're transporting a normal vehicle or a decommissioned military vehicle, you'll be charged extra if it has any modifications. Extra fees are needed because modified vehicles often take up more space on the truck and require extra accommodations.