You can pack up to 100 pounds of personal items into the trunk of your car at no additional charge.
Anything over that will incur additional charges.
The best approach? Send us a photo of your vehicle interior before your shipping date and we will give you an exact price for any additional items.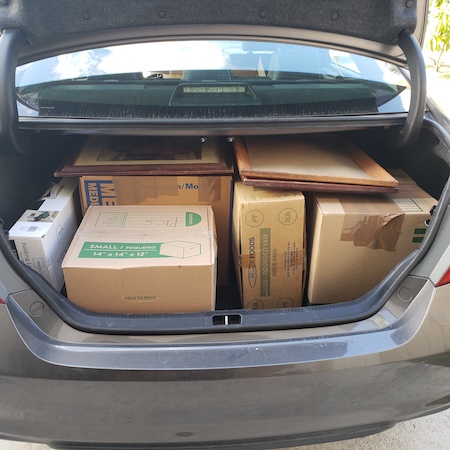 Additional fees can vary from $100-$200 if the items are similar to this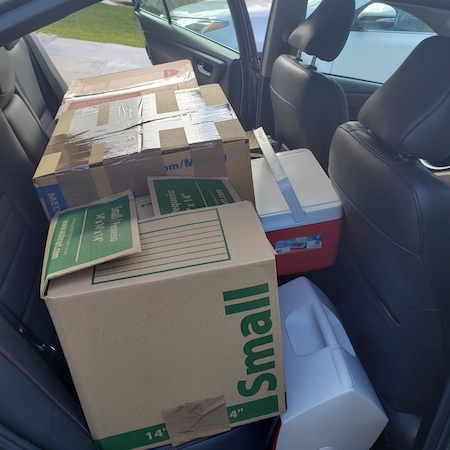 And up to $400-$600 in extreme cases such as this
Please note: The insurance that covers vehicles during transport does not extend to personal items in the vehicle.